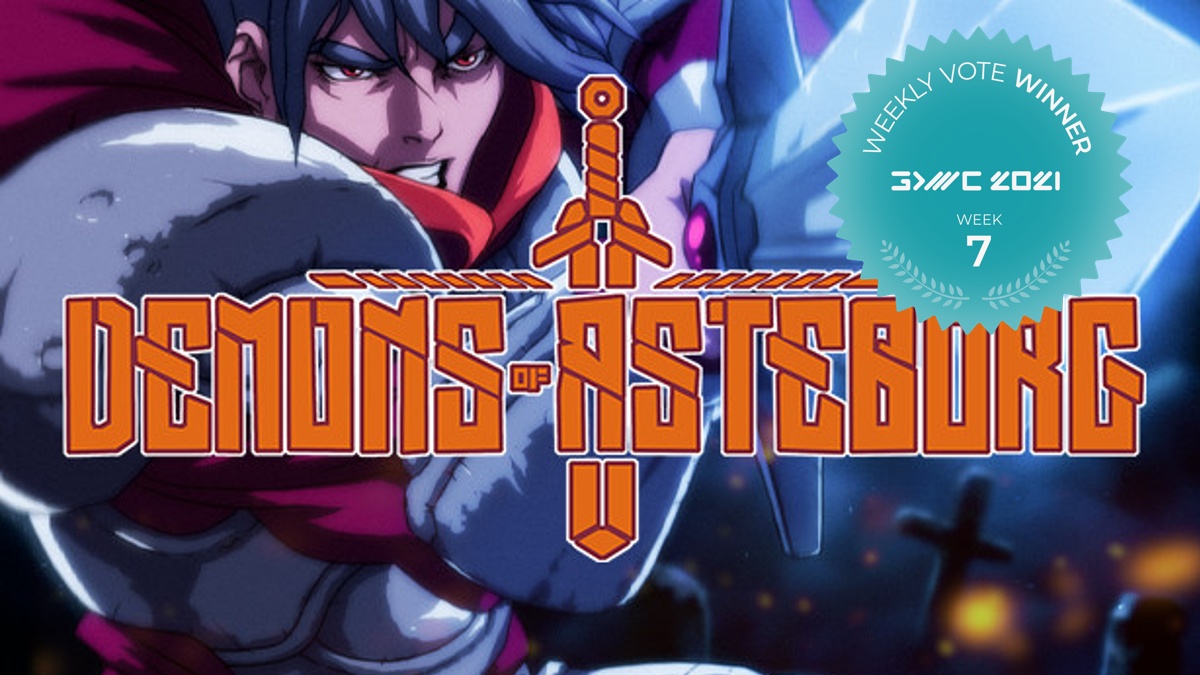 The seventh weekly vote has come to an end and the Winner is
Demons of Asteborg
by Neofid Studios from France! Congrats to the Winners! And huge thanks to all voters!
Demons Of Asteborg is a new original title for the SEGA Mega Drive / Genesis which will also be released on Nintendo Switch and Steam. Play as Gareth and fight the evil forces of Zadimus!

Check out Demons of Asteborg here!
Runners Up:
Himmapan Marshmello Saga
by FairPlay Studios (Thailand) - 2nd Place
KAPIA
by KAPIA (Serbia and Montenegro) - 3rd Place
Rest of the Nominees (in alphabetical order)
Big Boy Boxing
by Soupmasters (Sweden)
Bullet Runner
by Kami Games (Netherlands)
HANI
by Starmyth (Korea, South)
Hero Among Us
by Fire Horse Studio (Brazil)
Raptors of SouthEdge
by SouthEdge Studios (Brazil)
StarBall
by Blanket Fort Games (USA)