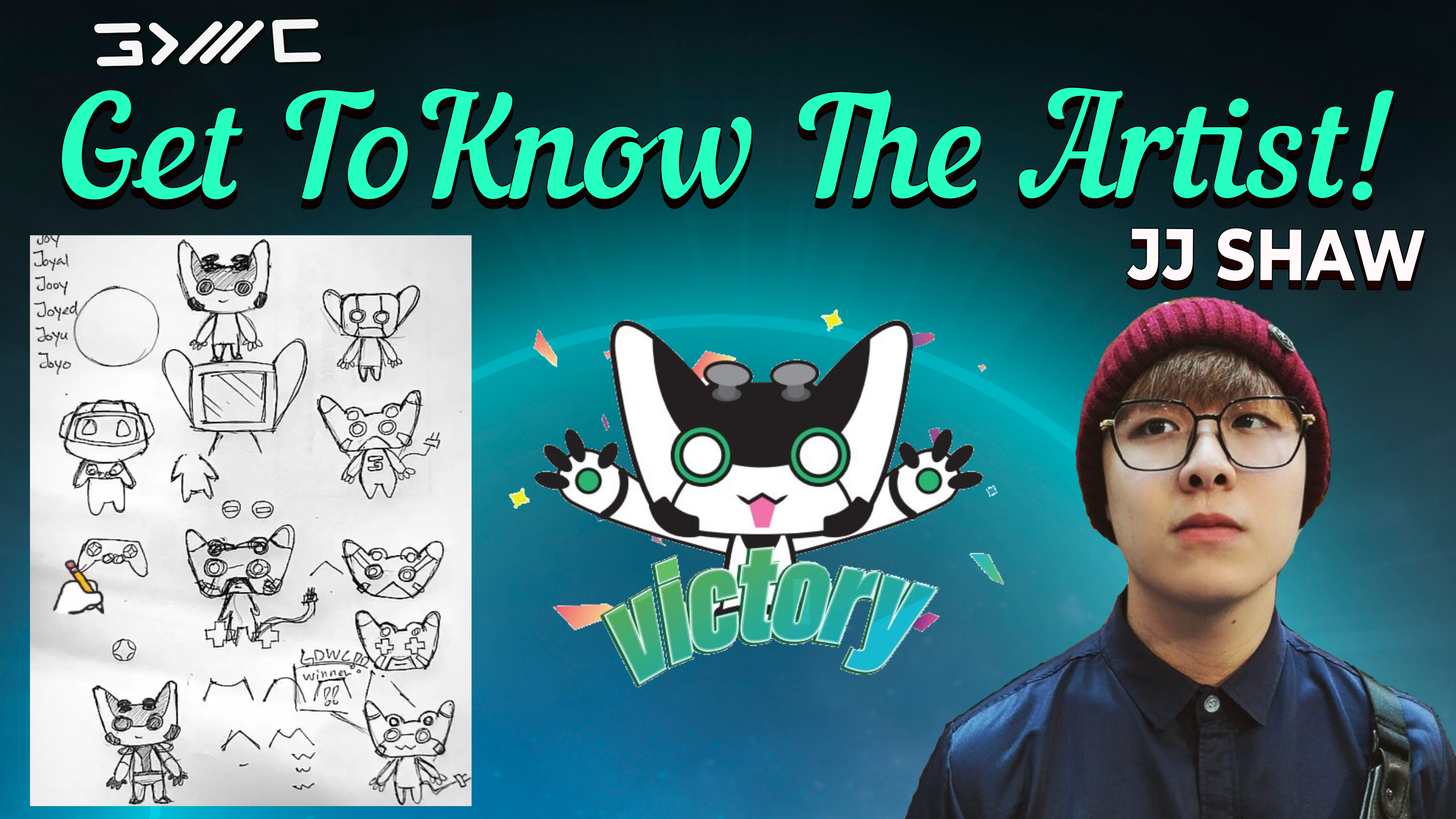 Today we are joined by JJ Shaw to discuss his win at the GDWC Mascot Design Competition, and the winning design titled Jooy. The Mascot Design Competition goal was to find GDWC a mascot that's friendly and funny and represents the fun and creativity of gaming and game development.
According to JJ, his creation, Jooy, was "inspired by the shape of the joystick of the game, and a cool head is designed according to the shape of the joystick." He also used the human figure for expressing competitiveness and the simple blue lines to represent technology.
Can you tell us a little bit about who you are?
"My name is JJ Shaw, and I am 24 years old. I am a designer/artist. I'm from Johor in Malaysia."
How long have you been an artist?
"I have been an artist for 3 years."
Was it always your dream to do art professionally?
"My dream was always to become a game concept artist. After I graduate, I will continue to stick to my passion as a graphic designer."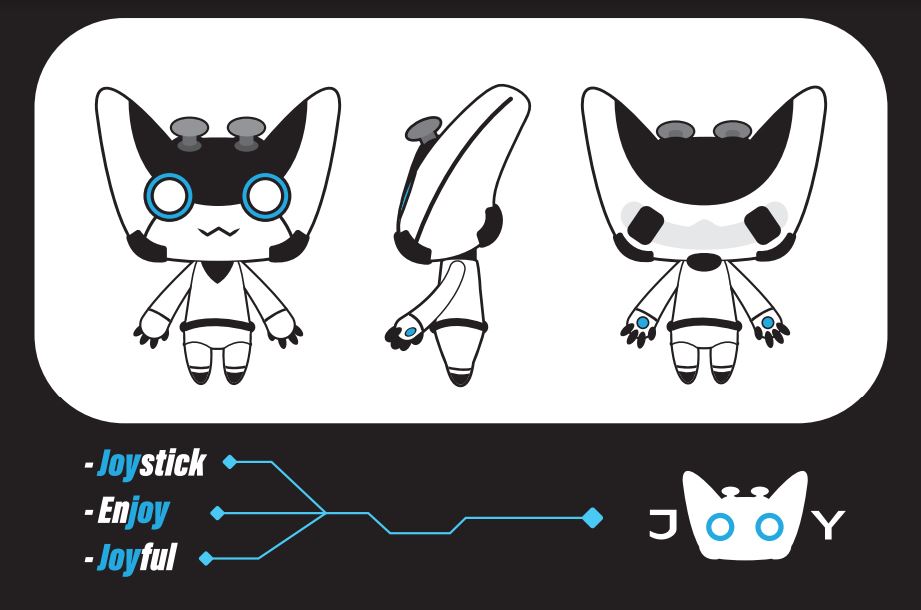 Final design of Jooy.
What type of concept art inspires you?
"My favorite concept design projects are Starwar, Horizon Zero Dawn, Monster Hunter, Pokemon, etc. If I get a chance, I hope my mascot designs can join the Pokemon world!"
How did you hear about the competition?
"I usually collect mascots on Facebook, and from there I found the GDWC platform amongst them and followed."
What motivated you to participate in the competition?
"Although the prize money is one of the reasons, I really just wanted to have my mascot design all over the world. They are like "partners" in our lives. Before this, I also participated in other mascot design competitions. Some of the competitions did not have a prize but I participated anyway. Unfortunately, I failed those competitions. However, I keep ​the mascots I designed, and I love them all very much. So, I didn't give up until I won at the GDWC. I am very honored to make JooY a part of GDWC!"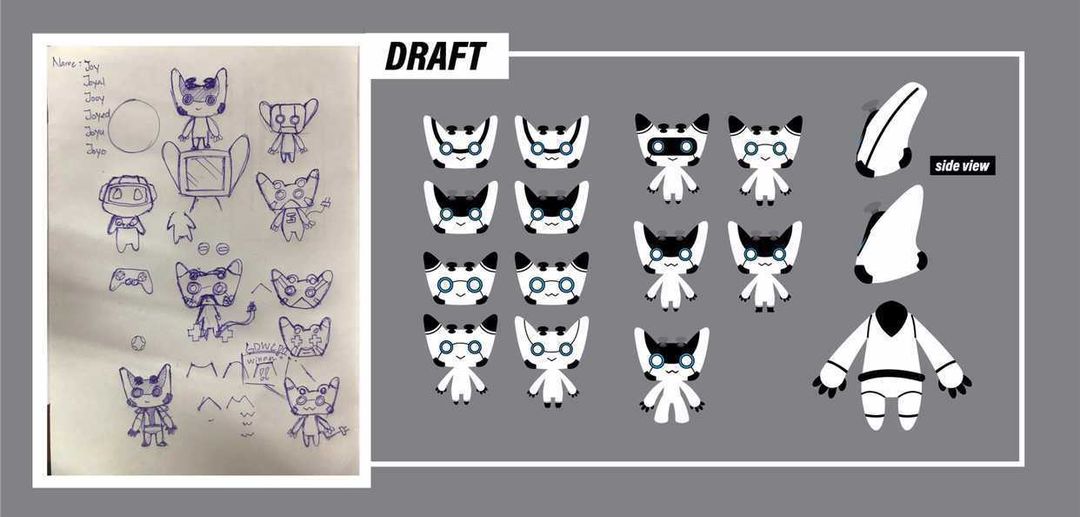 The process of designing Jooy.
How did you come up with your design idea?
"I like to play games; it has given me a lot of inspiration. The name of the mascot, JooY, comes from Joystick, Enjoy, Joyful. I used the latest and pretty cool PS5 joystick as my initial concept. The next step is the various emotions that we often express when we play games. I also use mascots to express these emotions and get empathy."
What plans do you have for the near future?
"I'm a graphic designer currently. My plan is to focus on concept art design next year (2022) and join this industry. I want to make my own games and animations in the future."
Thank you, JJ, for taking your time to let us get to know you better. We wish all the best for your future and art career. We are also proud to display your art across all of our platforms and are happy to help support your art career. If you're interested in seeing what JJ Shaw is up to, you can follow his Instagram at
@jj_shaw626
.
We would also like to thank everyone who participated in the Mascot Design Competition. There were many great submissions from participants with so much potential and creativity. We wish you all the very best for your future.
You will be seeing much more of Jooy in the future, so make sure to follow our social media accounts
@thegdwc
to see how well Jooy fits in!