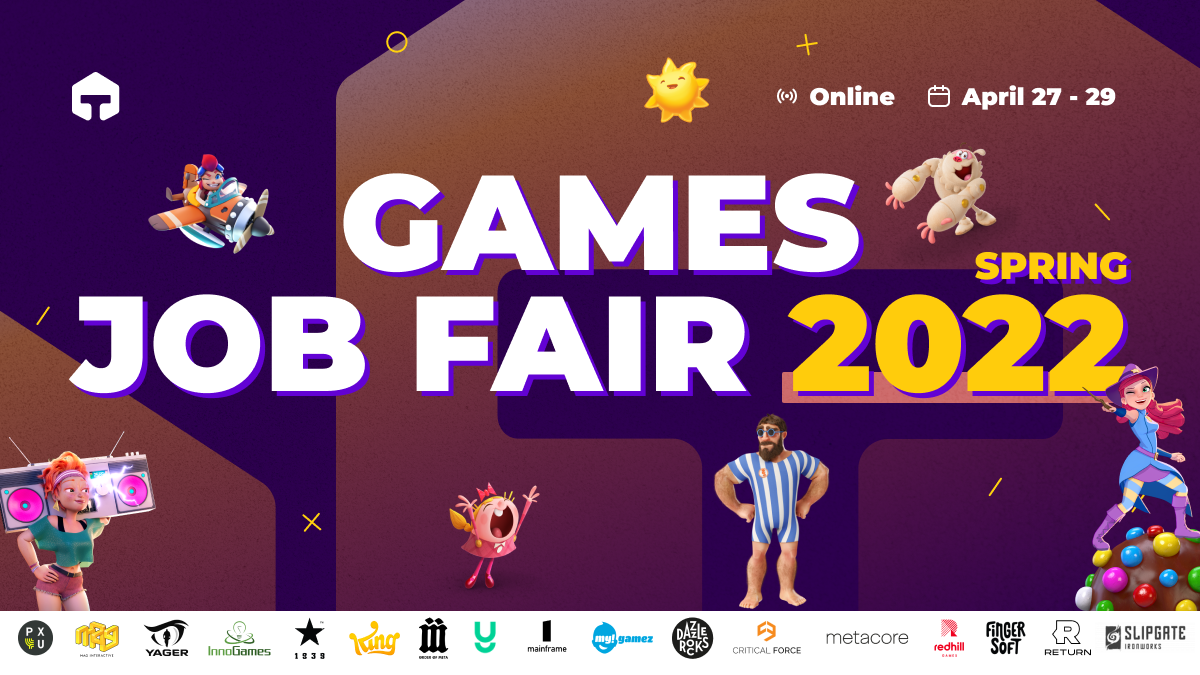 Games Job Fair of Spring 2022 is a fully online event dedicated to recruitment, career-building, & networking in the games industry.
- Connect with #gamedev studios
- Talks by industry heavyweights
- Networking between studios, peers, speakers
- Talent career Level-Up with expert advice
- New insights into the games industry
Between April 27-29 the fair connects Industry Speakers & 1000+ Talents from around the world. The organizer, Games Factory Talents aims at getting the right people to the right jobs by giving talents the chance to get hired by a studio, receive advice to boost their careers & take part in fun activities hosted in a friendly, diverse environment.
Connect with Pixel United, King, Yager, MAG Interactive, InnoGames, 1939 Games, Supercell & many more! Sessions include Creative Portfolio Reviews, Advice for Your Journey in the Games Industry, panel discussions on Diversity & Inclusion, Mobile Gaming Trends of 2022, & much more!
The event is held for industry professionals & rookies alike. You are welcome to join & explore job opportunities, familiarize yourself with the industry, & network.
For more information, please visit
GamesJobFair.com
and you can register here:
https://apply.gamesjobfair.com/