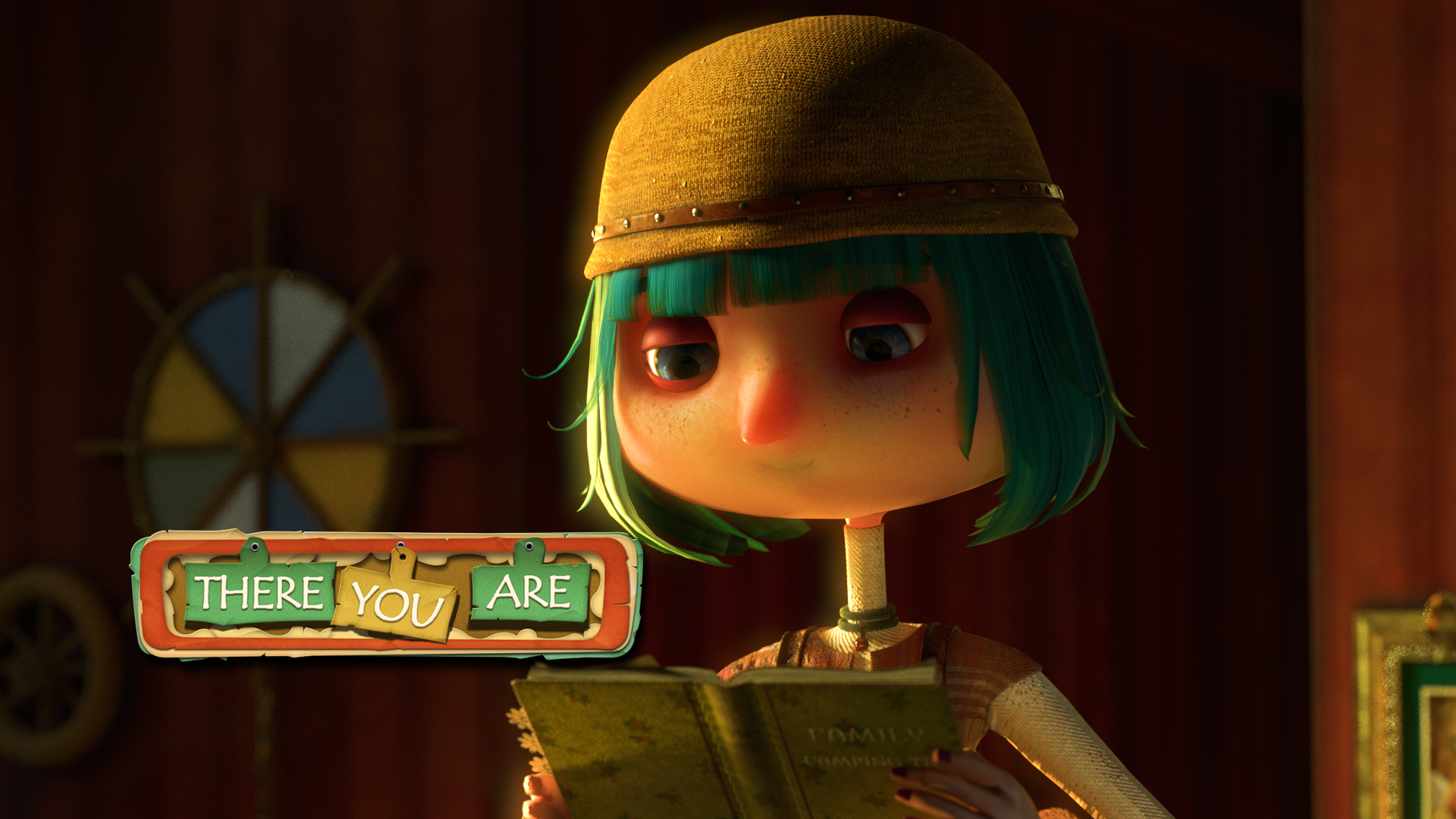 We were honored to have
Autodesk
as our sponsor for
Student Game Award in 2021
. Autodesk is a multinational software corporation that makes software products and services for the architecture, engineering, construction, manufacturing, media, education and entertainment industries. During the Student Game Award there were five finalists that won the price of an
interview with Autodesk
, with one of the games being
There You Are
. The other four games were
Astreia's Gift
,
Lysfangha
,
Postbird in Provence
and
Incarnation
.
You can find the interview with Idan Rooze, the game developer of Incarnation here.
There You Are is an exploratory narrative game that features stop-motion-inspired graphic design and two endings from the player's choices and actions. In this game, the player will role-play the girl, Su, to deal with her father's relationship to move away from the past and accept the loss of her mom. While many games already touch on this type of topic to a certain extent, There You Are uses both storytelling methods and game design principles to exquisitely craft each story beat and depict an emotional bittersweet story. The team responsible for this finalist game are Rong Deng and Rui Huang or better known as Funky Dango and they come from Los Angeles. They succeeded in creating visuals in a unique, 3D stop-motion art style that compliments the poignant mediation on grief at the center of the game's narrative.
There You Are gameplay
Finally, through the interview with Autodesk, we are learning some interesting facts about the game dev duo and There You Are. What were some of the biggest challenges in developing the game and what is Funky Dango working on next? Check out the the full interview
here
to get the answers!