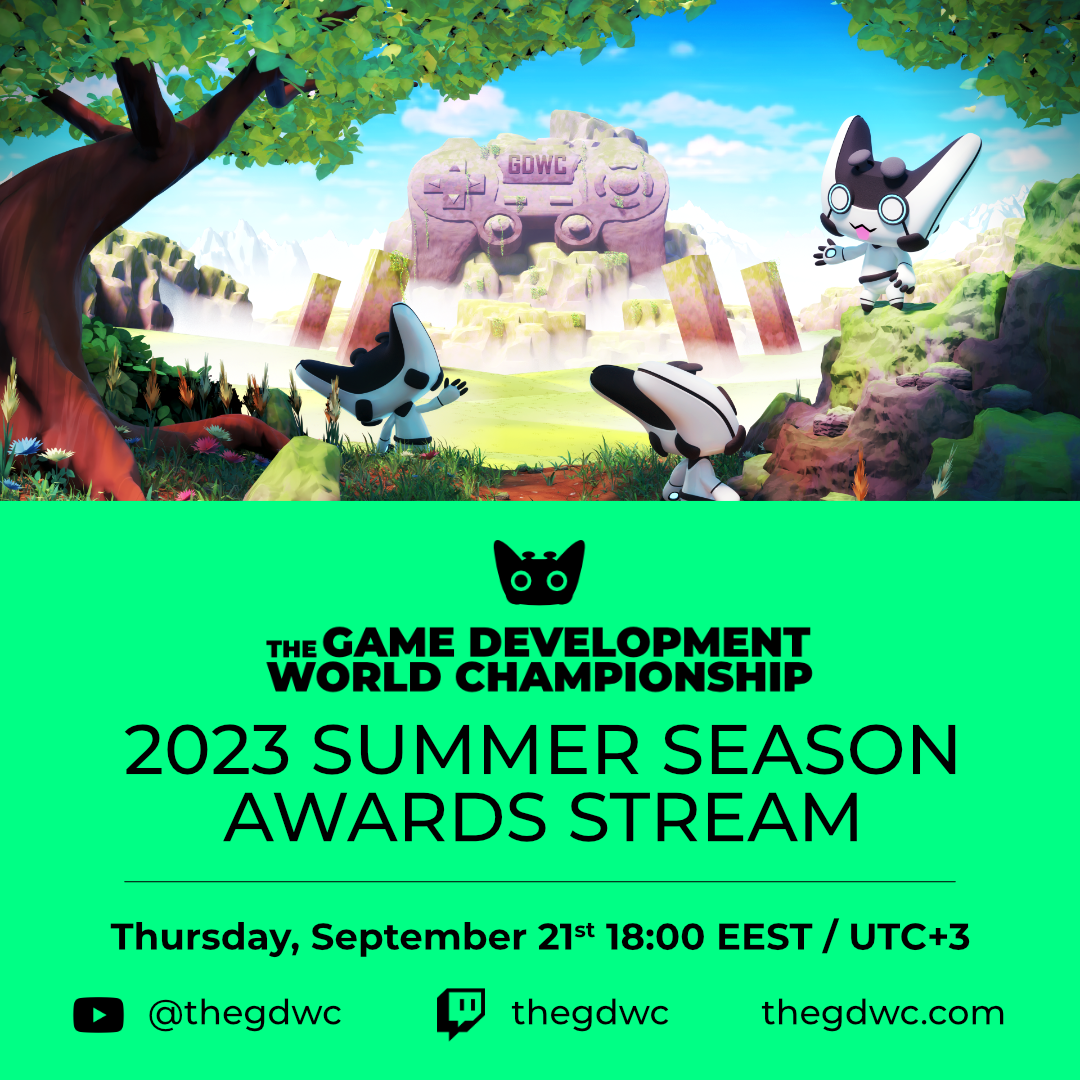 GDWC will celebrate the GDWC 2023 Summer Season Winners this week with an Awards Stream. The show will start on Thursday, September 21st at 18:00 EEST / UTC+3.
Stream can be watched on the GDWC Youtube channel
https://www.youtube.com/@thegdwc
The Summer Season had over 1800 games submitted in just 3.5 months, breaking all previous participation records. From this pool of awesome games, jury picked 58 Finalists & Nominees for 11 categories. See all Finalists here
https://thegdwc.com/#finalists
Join the show this Thursday to celebrate the Winners!