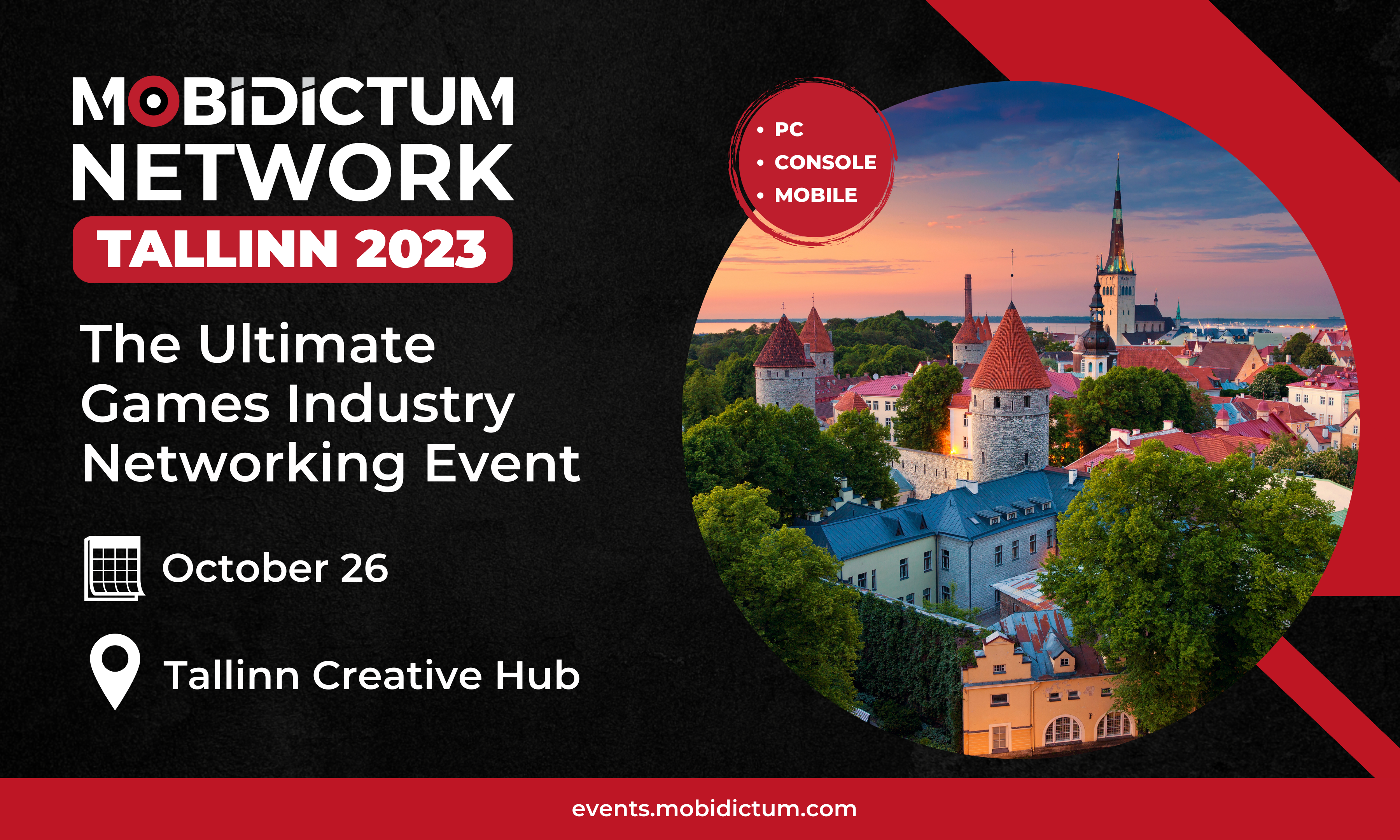 The countdown for Mobidictum Network Tallinn 2023 is in full swing. Industry professionals will come together for Mobidictum's network event on October 26 at Kultuurikatel.
Mobidictum Network Tallinn, the third networking event organized by Mobidictum this year, will take place on October 26th at Tallinn - Kultuurikatel and will host more than 100 attendees from the Mobile and PC industries.
While supported by local games industry hub GameDev Estonia, the event aims to bring together industry leaders, game studios, publishers, service providers, and developers to discuss the latest game industry developments and meet each other to grow their business networks.
Mobidictum Network Tallinn 2023, the last networking event to be organized by Mobidictum in 2023, aims to provide attendees with a pleasant and productive experience in the magnificent atmosphere of Kultuurikatel and distinguished industry professionals. Business ticket holders of the event will also be invited to the Executive Dinner on October 25th.
Batuhan Avucan, Founder and Managing Director of Mobidictum
, said the following for Mobidictum Network Tallinn 2023 event;
"I am super excited to host the first international event in my second home, Tallinn, Estonia. Estonia's games industry is small but promising! We are delighted to bring our audience to Tallinn, introduce them to local studios, and grow the industry here. In the fairy tale of the old town, we will have an amazing event where you will see a whole different audience."
You can
buy your ticket
for Mobidictum Network Tallinn 2023 now and
get 15% off with discount code:
community-gdwc