We're once again having a chat with a couple of awesome game developers about game jam game development. Welcome
Ethan Jennings
from Bacon Studio and
Constantin Liétard
.
Ethan is participating in this year's Championship with his game
Gun Galaxy
, in which you play as a gun trying not to die from boss rush.
Constantin in turn is participating in this year's GDWC with three games:
Desktop Garden
,
Breached
, and
Grove Groove
. He also took part in the GDWC 2018 with his game
KHAMSIN
and took the 3rd place in the Game Jam category.
Let's see what they have to say about Game Jams!

Desktop Garden, by Constantin Liétard
GDWC:
Can we start with who you are you and what got you into game development?
Ethan:
I am a solo developer that goes mainly by "Bacon Studio". I got into game development when I was 10 years old and I found out that there were tools for me to be able to make my own games! I was so excited to be able to dive into a whole new world of technology!
Constantin:
I'm 25 and I make game prototypes at Gameloft Montreal and I also work on games in my free time. I started making a few games using RPGMaker when I was around 12, picked up coding a few years laters and then went to a game dev college.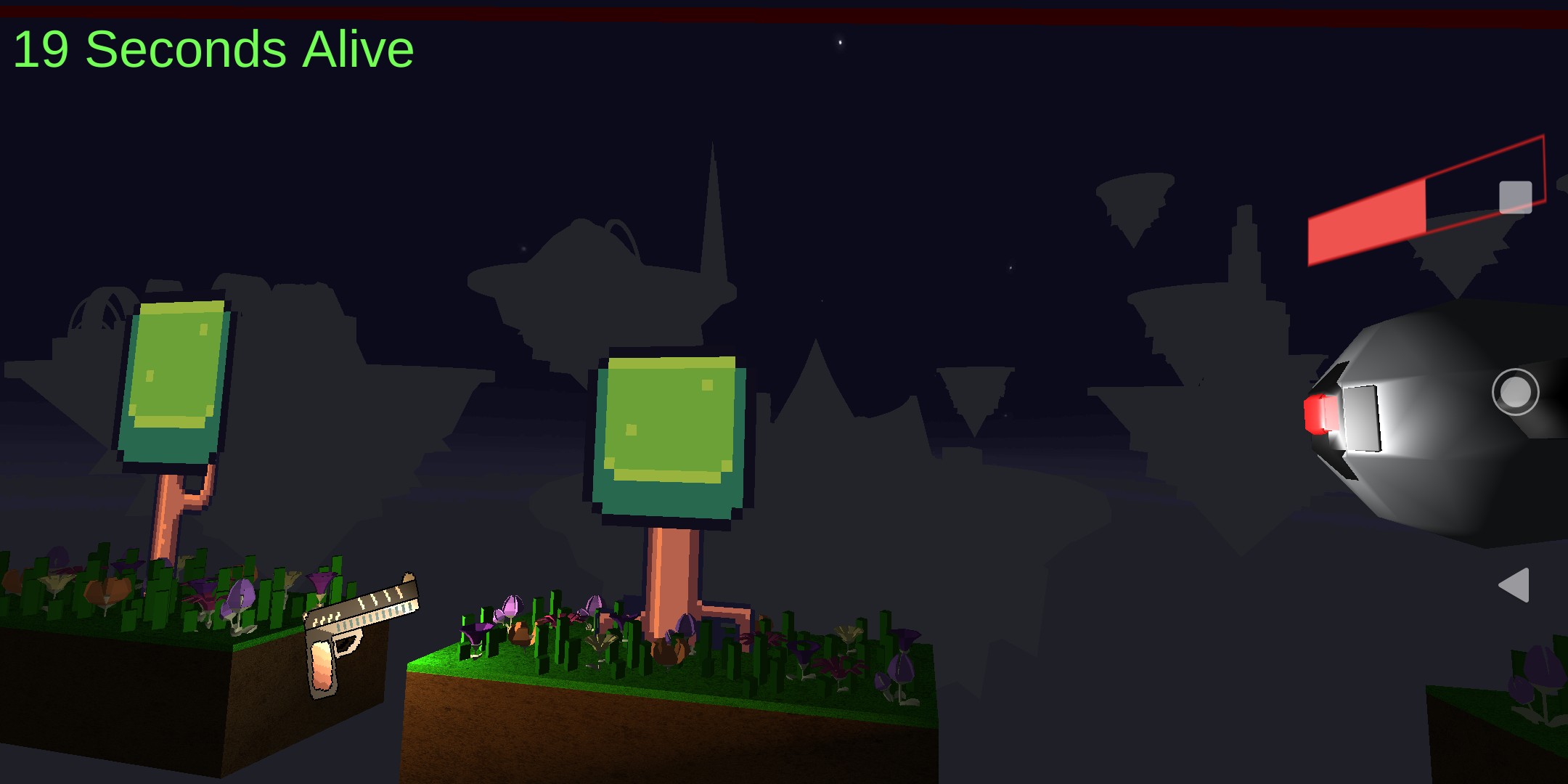 Gun Galaxy, by Ethan Jennings
GDWC:
Both of you started with game dev at quite a young age! Is this your first game made in a Game Jam or do you already have more experience?
Ethan:
No, this is not my first game made in a game jam. My first game was made during a game jam and was called "The Bane Of Our Corpus". It was for the "Dreamhack Summer Jam" when I was 12.
Constantin:
No! I did my first game jam in 2016, since then if I have participated in about 3 to 5 each year, you could say I am a veteran now.
GDWC:
Haha, to be honest I was expecting that, as you both have such a long experience in game dev! What has turned out to be the most difficult thing about Game Jams?
Ethan:
The most challenging thing about making a game in a Game Jam would have to definitely be the time constraints and having to squeeze a lot of work into a small amount of time. The most popular game jam saying is also " We could do that, but we're using Unity!
Constantin:
Actually making something fun. Sometimes you went with a crazy idea and you don't know if it will be fun until the end! Fortunately it always turned relatively ok for me, ahah.

GDWC:
Do you have any good tips up your sleeve for making a Game Jam game or for participating in Game Jam in general?
Ethan:
A really good tip for making a game during a game jam is to always manage your time properly because you never know what could come up to slow you down. If you have proper time management skills then you can make sure to get everything you wanted into the game on time.
Constantin:
Keep things minimalist. Experiment with a single mechanic and then polish how it feels, look and sound! Don't try to make something realistic, primitives with a nice art direction will be faster to make and will look better than a half finished realistic level.

Breached, by Constantin Liétard
GDWC:
Both are really good tips, as they are very much at the core of how to make everything work best during a Game Jam! What is your favorite thing about Game Jams?
Ethan:
My favorite thing about game jams is the company that you get during it such as the people that have different roles working together. When you have a good team then the game process is smoother than butter!
Constantin:
Having a finished game you can share with people in a small amount of time, I always feel so satisfied in the end!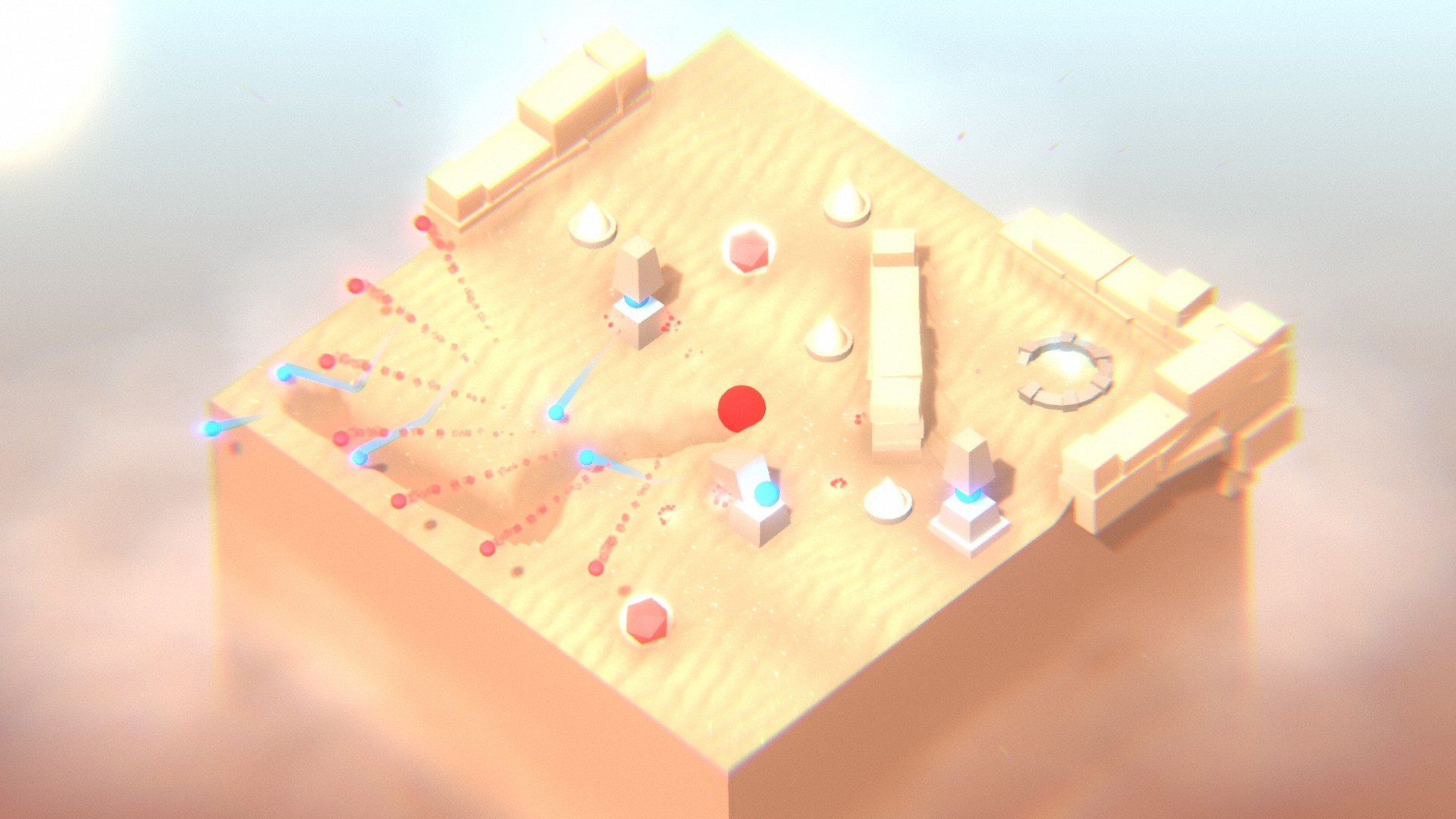 KHAMSIN, by Constantin Liétard
Having a great team during a Game Jam and having a finished game in the end must be a great feeling!
Thank you both! Good things were brought up and it was noticeable you both already have some experience with Game Jams. Great job and keep it going! Wishing you both the best.
If you have a game made during a Game Jam this year, you can still submit it to the Game Jam category on this year's GDWC!
You can do it here.
Also, don't forget to check out the rest of our developer interviews
in our blog.