Hello and welcome to our newest part of the interview series! We have recently been interviewing game developers around the globe regarding Game Jams and about being a game developer. In this part we interview Jason (JBo) about his experience with Game Jams! This year, he has developed a game called
Japanese Romaji Adventure
and it is participating in this year's Game Development World Championship!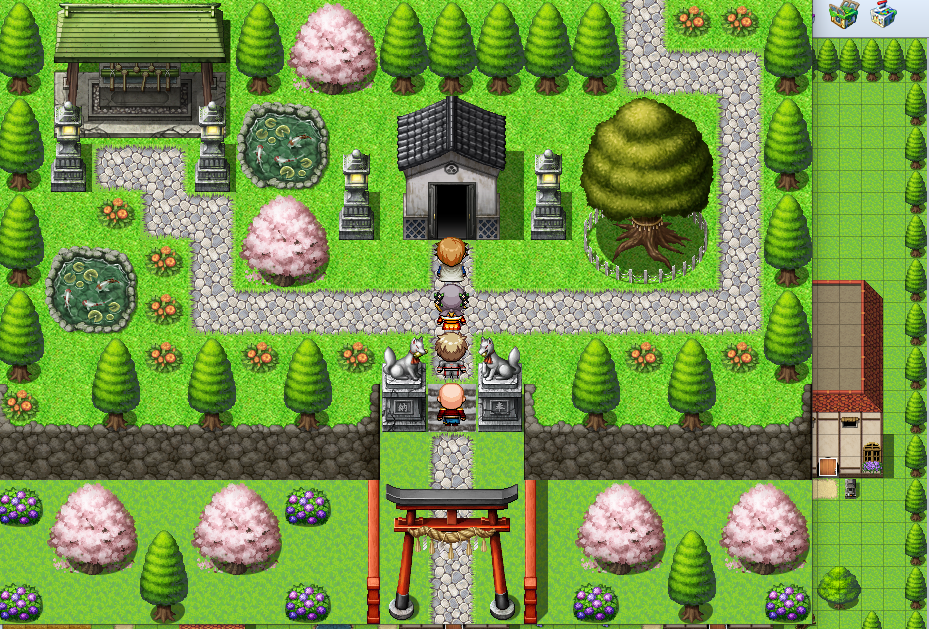 Japanese Romaji Adventure
GDWC: Hello Jason! What got you into game development?
Jason (JBo):
I have been a passionate gamer since I first lifted the super Nintendo controller and bashed out some Super Mario. I got into game development as a labour of love to create games to help teach topics in a gentle manner. The game I produced for this Jam teaches you Japanese using Romaji i.e. English letters. This game can teach you the core vocabulary whilst you battle your way through Japan visiting various cities and exploring shrines and caverns.
GDWC: Alright! I love this modern and creative way of using games in teaching. Sounds like a fun way to learn! Is this your first game made in a Game Jam?
Jason (JBo):
This is my first Game Jam of such magnitude, however, I have made a mini story game set in a fictitious elven Britain and a game, where you play as the god Zeus and siblings to overthrow the Titans. The story of how Zeus became king of Olympus.
GDWC: So you already have some experience! What is the most challenging thing about making a Game Jam game for you?
Jason (JBo):
The most challenging thing can be time management. I study at a Japanese university and do support teaching at a Japanese University and teach English online. Meanwhile, in the meantime I am chipping away at the game projects.
GDWC: Sounds like you are doing a lot! Do you have good tips that have helped you to perform better in Game Jams, that you would like to share?
Jason (JBo):
Never lose faith and treat it as a labour of love. There is always going to be progression. Remember even little steps make a staircase.
GDWC: Wise words. I might just quote you one day… What about your favorite features? What do you consider to be the best sides of attending Game Jams?
Jason (JBo):
Seeing the great work people put in and having pleasant interactions with passionate gamers and indie game developers. If anyone is interested in the concept of game development for educational purposes, please contact me via twitter: @JBOMedia
Thank you for the interview, we have enjoyed hearing your opinion on this topic. We also hope our audience could learn about participating in Game Jams and will be more encouraged in participating in one in the future! I wish you and your game all the best! Check out Japanese Romaji Adventure
here.
In case you have also developed a game in a Game Jam this year, feel free to participate in the Game Development World Championship 2020 and in addition enter the bonus stage: Game Jam at
https://thegdwc.com/
!