Game info
Build a paradise, have fun with friends & compete to become the ultimate tycoon in an immersive multiplayer web3 game.
the Paradise Tycoon Alpha Snapshots

What's a snapshot?

Snapshot is a limited early version of the game, showcasing specific features the team has developed. It is the most transparent way of building a project as we take all our community to test the game features gradually as soon as they have been built.

We give everyone access to the snapshots with no financial incentives — so no need to buy NFTs or passes! In return, we only ask for feedback from our community to help us improve the game and hunt bugs, as well as become part of the Paradise Tycoon creation process.

Read more: https://paradisetycoon.medium.com/progress-update-14-alpha-snapshots-6912835fe642

--

Create a unique avatar and travel to an uninhabited island to build your personal paradise! Expand to the lush tranquil lands that surround you or travel across the metaverse to become a Paradise Tycoon! Upgrade, progress and chill in a world with no battling, invasions or war! Collect resources and craft items to trade or bring your dreams to life by decorating and upgrading your home villa and beach, or build tools and production buildings! There's no limit to what you can achieve!

Actively manage your crew, teach them new skills and equip them with the best tools to maximize production or just relax and create your own fun with your friends in a highly interactive world with endless possibilities.
Commercial:
Microtransactions / other In-App Purchases
Genres:
Adventure, Crafting, Tycoon, MMO, social game
Players:
Single player, Online multiplayer, MMO / Massively Multiplayer Online
Themes:
Tropical
Platforms:
Browser
Platforms: Android
Status: Unreleased, 2022

---

Mobile
Platforms:
Status: Early Access, 2022

---

Game Link:
paradisetycoon.com
paradisetycoon.medium.com

Trailers:
youtu.be

Empires Not Vampires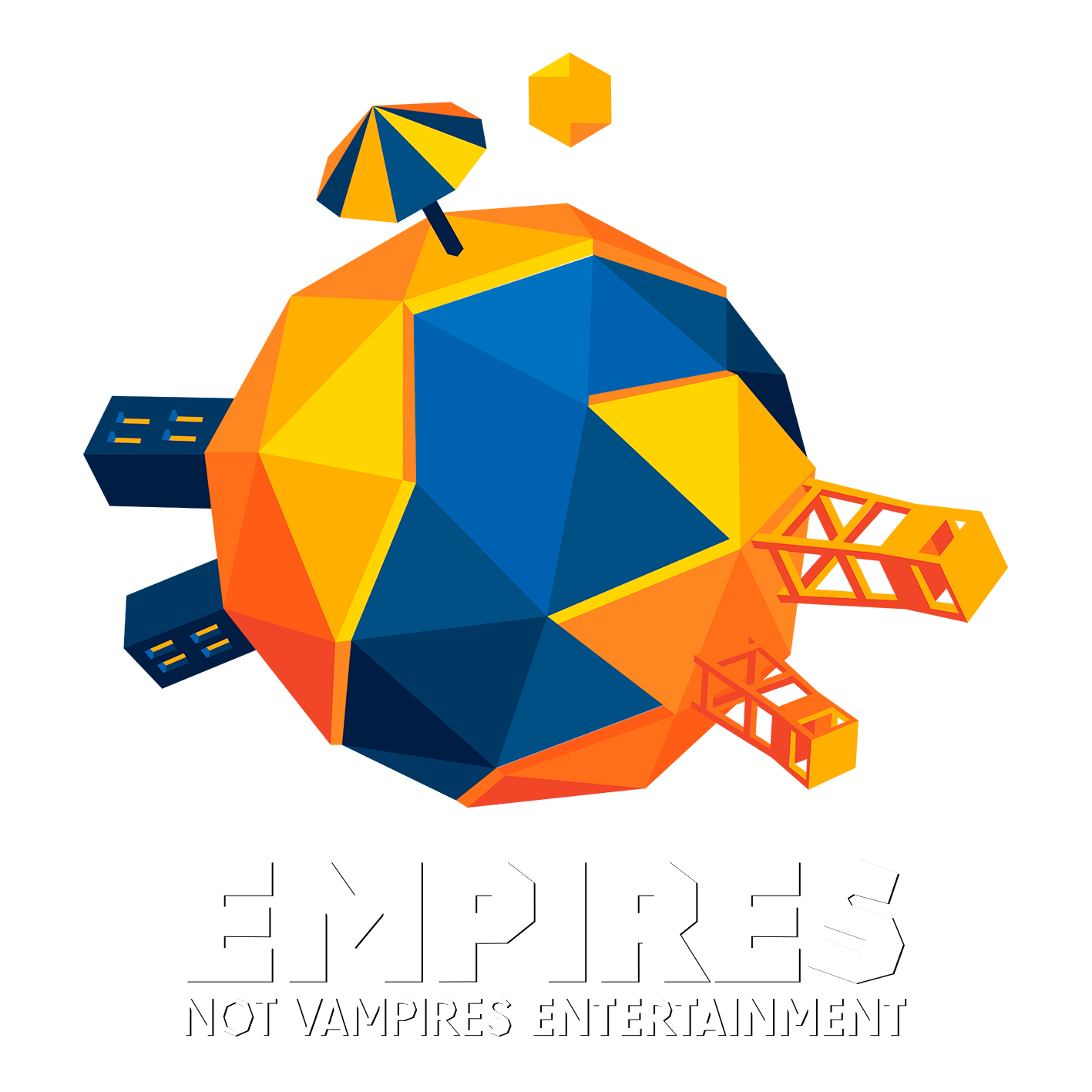 Empires Not Vampires Entertainment Ltd. is an experienced mobile games development company founded in Finland in 2017. Team members have worked together for many years developing and publishing Free To Play mobile games reaching the top 10 download charts as well as collaborating with some of the biggest games studios on the planet including Fingersoft, Amanotes and Nitro Games.

Paradise Tycoon: Our Move to Blockchain Gaming

In 2021, we pivoted to blockchain technology and brought the same level of excellence to the web3 gaming space with our game, Paradise Tycoon. Our seed round funding in 2022 was led by Shima Capital, supported by notable venture capital funds, and exceptional angel investors who provide valuable insights and guidance.
Building Games for the Players

We build our games with our audience in mind. In order to succeed, games must be fun, engaging, and endearing for players. We believe in the mass adoption of web3 games and are excited to continue working towards millions of users with our passionate, experienced, and skilled team.

Data-Driven Game Design for Lasting Success

We take luck out of the equation when designing games. Our development process is guided by an extensive amount of data from the start, allowing our creative minds to make the best decisions for an enjoyable user experience.

Battle-Tested Team of Gaming Industry Veterans

We pride ourselves on having an experienced and creative team of gaming industry veterans. Each member of our team has a unique set of skills and experiences, allowing us to approach game development from a variety of perspectives. This diversity leads to a more well-rounded and successful development process.

Gaming Experiences That Last

We're building the next generation of engaging, casual long-lasting games. Our mission is to bring players worldwide into the mesmerizing universe of Empires for an unforgettable gaming experience.

At our studio in Finland, we are constantly pushing the boundaries of what's possible in the world of gaming. Our team is always experimenting with new technologies and techniques to create innovative and cutting-edge games that stand out from the crowd.