Game info
A World of Little Legends is "Minecraft layed flat" as someone described it. The game uses modern possibilities, yet wants to look like we have 90s games in our minds, but within a procedurally generated open world survival craft setting.
The story of A World of Little Legends drags the player into a magical snowglobe, where they get trapped in by a shadow mage, working together with a merchant who sells these snowglobes on fairs.

Once trapped inside the snowglobe, the player is on its own to survive. Despite the background, the game starts off quite cozy with farming wood, stones and other materials to build up a base, harvest crops or herd some animals. As the game just started into early access, further elements of the game's story progression, like bosses and dungeons, are still on the roadmap, while it already features a bunch of so called "special places". Those special places can be found by exploring the map and they contain mobs, new crops or unique decoration items for example.

The map is created in a biome based setting with different resources and animals to be found in different biomes. The roadmap of the game contains the addition of underground mining as well as portals to other snowglobes of different varieties on the player's journey to find a way back home. Similar to Stardew Valley, the player can create a custom character in the beginning of the game and further customize by crafting clothing in the game.

Thus A World of Little Legends is like Minecraft, Stardew and Zelda having a baby together. With a mainly cozy crafting and farming setting to start with and more exploration, story and adventure elements being added as we speak.

The development is done almost 100% live on Twitch, which gives the community the unique opportunity to give direct feedback that even outruns agile development.


Information about outsourced material according to rules about enrollment, section 3.6.

- The main character-, background- and logo-artworks have been outsourced and then further modified and combined by me.
- All music comes from gamedev Humble Bundles.
- Sfx is partially from gamedev Humble Bundles, partially modified from Humble Bundles and free sources and partially self made.
- Cinemachine and PixelPerfect Camera for camera handling are used from the Unity Assets.
Commercial:
Game is Paid
Genres:
Adventure, Crafting, Survival, Open-World
Players:
Single player, Multiplayer planned
Themes:
Medieval, Fantasy
Platforms:
PC
Platforms: Windows
Status: Early Access, 2022

---

Game Link:
store.steampowered.com
twitter.com

Trailers:
youtube.com

Artimus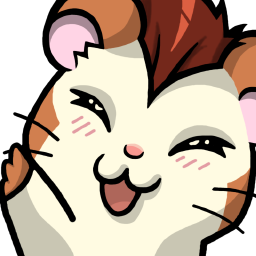 Hey, I'm Pascal ~ live gamedev with hamster-cannon!
| | |
| --- | --- |
| Team Page: | artimus |
| Country: | Germany |
| Members: | 1 |
| Links: | |