Game info
Dashpong is a fun and fast-paced arcade local multiplayer game. You create physics based paddles by dashing. Score goals by sending your paddles at full speed. Enjoy the game up to 4 players in local multiplayer.
Dashpong is a fun, unique and fast-paced local multiplayer game. High energy and sometimes chaotic, it's the perfect arcade game to play with your friends!

You can move freely on your side and create physics based paddles when dashing.
Push the ball into your opponents' goal by throwing your paddles across the map!
Commercial:
Game is Paid
Categories:
Indie Category
Genre:
Sports, Arcade
Players:
Local multiplayer, Player vs Bots, Competitive
Themes:
Sci-Fi, Modern
Platform:
PC
Platforms: Windows, Linux
Status: Unreleased, 2022

---

Browser
Platforms:
Status: Unreleased, 2022

---

Game Link:
store.steampowered.com
playdashpong.com

Trailer:
youtu.be

MrEliptik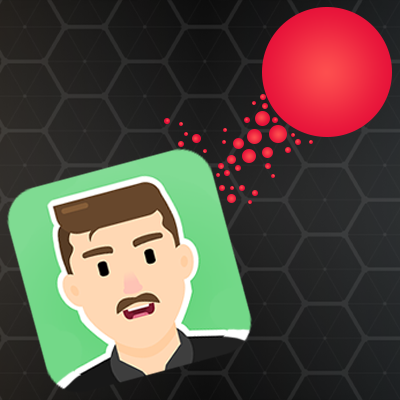 | | |
| --- | --- |
| Team Page: | mreliptik |
| Country: | France |
| Members: | 1 |
| Link: | |