Game info
Chase Guindilla to retrieve your beloved Cattus! Jump, dash, and hook around in this 2.5D platformer. Discover different levels, fight enemies, ride minecarts and meet the bizarre neighbors of Sofrito Town.
Welcome to Sofrito Town, a fantasy city set in the Wild West, ruled by plants! Help Jacktus Green, a bounty hunter, who has been tricked into betting his pet Cattus in a poker game against the dangerous outlaw Guindilla. She is planning to use Cattus to find golden avocados, and Jacktus wants to recover his beloved friend!

· Travel through 5 different levels: Discover new locations, skills and enemies, while the world reacts to your presence. Complete each zone as fast as you can to beat the previous mark!

· Explore: Investigate and find hidden places, and discover the secrets of Sofrito Town!

· Boss Fight: Challenge Guindilla in three unique encounters.

· Destroy: Break walls and crates, throw dynamite and unleash chaos!
Commercial:
Game is Free
Genres:
Action, Adventure, Platformer
Players:
Single player
Themes:
Fantasy, Western
Platforms:
PC
Platforms: Windows
Status: Released, 2022

---

Game Link:
store.steampowered.com

Trailers:
youtube.com

ESAT - The Bronchos - Games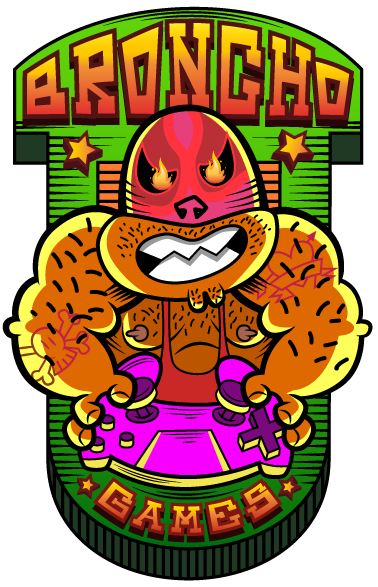 A team of students making games!