Game info
A rag-tag fleet of intergalactic marauders have invaded Earth! Their plan: improve their fleet by stealing humanity's tools, all while sending us back to the stone age.
A rag-tag fleet of intergalactic marauders have invaded Earth! Their plan: improve their fleet by stealing humanity's tools, all while sending us back to the stone age.

With governments in disarray, it's up to Princess Auto's fiercest (or finest) tinkerers, machinists and builders to tool up, fight back and Make It Work! These hard-working heroes have banded together to form the Power Fist Defense Force. Are you ready to join?

Powerfist Defence Force is a Canada-wide, location-based tactic and idle click game.

With the help of Torque, Fab and Comms, you'll defend Princess Auto stores all across Canada, ensuring humanity has the supplies it needs to fend off these pesky invaders. With access to Princess Auto's finest tools and equipment, you'll salvage, repair, and upgrade downed marauder ships, turning your enemy's weapons against them.

Add some extra oomph to your battle by joining your retrofitted fleet on the front lines at a real-world Princess Auto store. Once on-site, you'll acquire powerful buffs and bonuses and be able to unlock hidden components, all helping to supercharge your fleet.

Don't let humanity lose the tools that make us powerful; join the Power Fist Defense Force today!

Features:
Capture, repair and redeploy enemy ships building your own impressive fleet!
Utilize Princess Auto parts and components to customize, upgrade and max out your ships!
Take the battle everywhere by securing stores all across Canada, each with a unique raid difficulty level
Command your fleet from the comfort of your home, or become a supercharged commander by taking the game to a real-world Princess Auto store and placing yourself on the frontlines, where you'll receive powerful buffs and combat bonuses
Fabricate custom components using Power Fist hardware to give your retrofits a decisive edge
Find the daily component drop by seeking out hidden QR codes in every store
Join in monthly and weekly special events to keep you on your toes
Track your tactical skills with the global leaderboard


Meet the Team:

Torque | A builder and mechanic, Torque helps salvage downed marauder vessels and install the parts and upgrades you need to build the best possible defence.

Forever a tinkerer, Torque can take some time to assemble your ships. But stand back because when he knows what is needed, he just wants to Get It Done!

Fab | Knowing a little about any type of job, Fab uses her huge workshop of power tools and equipment to fabricate your unique components. Don't know what part to build next? Just ask Fab; she's happy to dream up your next sweet rig.

Her quick wits will keep your ship collection on top when the marauders' attack.

Comms | After memorizing every Princess Auto SKU, Comms has all the details on those pesky pirates. He knows which parts are selling fast and will help you select the best inventory for a beefy ship.

Send him a bit of scrap, and his wide selection of parts are ready to deploy on your next build.

Magnolia and Atticus | Found in Fab's lab, these kids are the masters of hide and seek and know all about the secret QR codes hidden throughout the store. Don't waste any time - start searching and scanning these unique hieroglyphics for a chance to snag cool parts.
Commercial:
Microtransactions / other In-App Purchases
Genres:
Crafting, Strategy
Players:
Single player, Online Leaderboards
Themes:
Sci-Fi, Modern
Platforms:
Mobile
Platforms: Android, iOS
Status: Released, 2022

---

Game Link:
play.google.com
zenfri.ca
apps.apple.com

Trailers:
youtube.com

ZenFri Inc.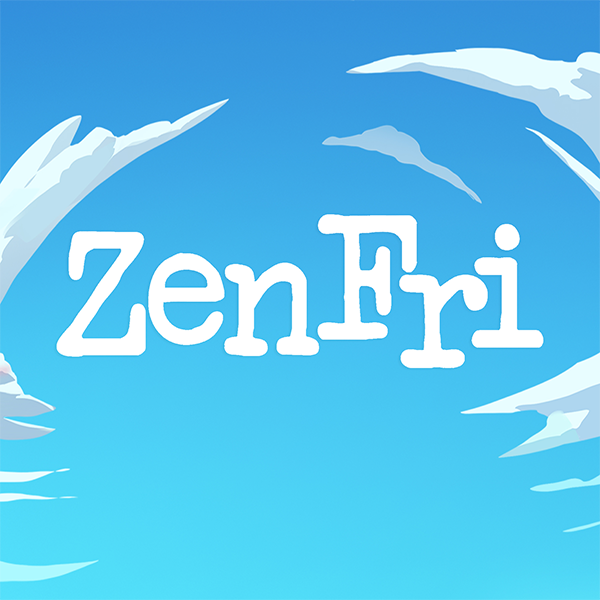 | | |
| --- | --- |
| Team Page: | zenfri |
| Country: | Canada |
| Members: | 10 |