Game info
Attempt to uncover the powers and secrets of the elders to save your civilization! Craft power-ups, upgrade gear, create weapon implants, gather resources, and wisely unlock skills to rescue your people from extinction while trying to survive.
The Story:

In Spheriums, you play as a citizen of a civilization facing imminent destruction at the hands of invaders. As you explore the world, you discover that the only hope for your people is to uncover the elders' secrets, a group of powerful and mysterious beings who once ruled over your civilization.

As you progress through the game, you'll need to craft power-ups, upgrade your gear, and create weapon implants to become stronger and more capable of facing the invaders. You'll also need to gather resources and unlock new skills to help you on your journey.

The gameplay involves a combination of exploration, combat, and puzzle-solving. Along the way, you'll encounter a variety of enemies with their unique strengths and weaknesses. You'll need to use strategy and quick thinking to defeat them.

As you delve deeper into the elders' secrets, you'll uncover ancient artifacts and long-forgotten truths about the history of your people as you navigate the dangers and mysteries of the world.

The game's atmosphere is unique and immersive, with an ethereal soundtrack and stunning visuals that create a sense of wonder and mystery. As you wander through the world, you'll feel like you're discovering something unique and magical.

Features:

Enjoy a thrilling single-player experience with our action-packed FPS action-adventure game. Immerse yourself in an unreal sci-fi world, bursting an emotional color palette. With 12 to 15 hours of gameplay, you'll have plenty of time to explore the vast and imaginative environments.

Our game features a unique tactical combat system that requires careful weapon selection, as you cannot use the same weapon for all enemies. Choose wisely, and you'll gain the upper hand against 60+ otherworldly creatures that populate the game. Along the way, you'll unlock 30+ skills to help you overcome obstacles and become a true master of the game.
Commercial:
Game is Paid
Genres:
Action, Adventure, Shooter, Exploration
Players:
Single player
Themes:
Sci-Fi, Fantasy
Platforms:
PC
Platforms: Windows
Status: Early Access, 2023

---

Console
Platforms: Xbox Series
Status: Unreleased, 2024

---

Console
Platforms: Xbox One
Status: Unreleased, 2024

---

Console
Platforms: Nintendo Switch
Status: Unreleased, 2024

---

PC
Platforms: Windows
Status: Unreleased, 2024

---

Game Link:
store.steampowered.com

Trailers:
youtu.be

Braintonik GameStudios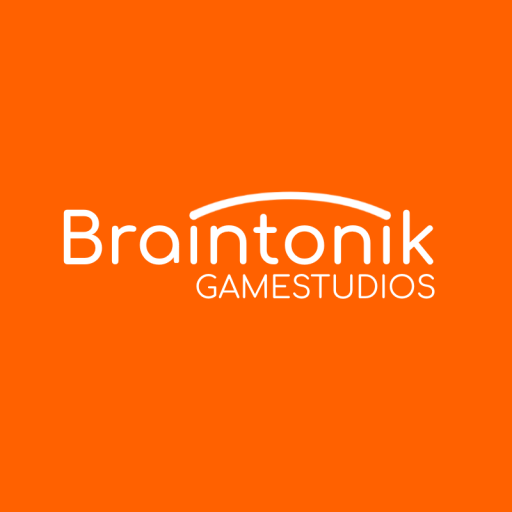 Founded by Nicolas Michaud and Jean-Pierre Harvey, our independent game development studio is based in the Montreal area. Our passion for gaming drives us and our artistic creativity to produce our first game, Spheriums, developed with Unreal Engine.

Being just two developers, we benefit from our multi-disciplinary background to tackle every aspect of the game production, complementing our expertise by subcontracting targeted tasks.