Game info
Conversations at the end of the world. You are the last human taxi driver in a desperate future where the last remains of civilization are propped up by surveillance, automation and human modification.
When a fatally wounded member of an anti-technology cult leaves you with what appears to be an undocumented infant, you're thrust into a dark network of secrets - unravelling a conspiracy that could shake Progress Point to its core.

The Last Taxi is a narrative-driven adventure game set in Progress Point, a politically and economically-divided sprawling metropolis that has fully embraced automation and human modification, creating a satirical and somberly-surreal vision of the future.

You'll meet a diverse cast of passengers, each with their own tailored conversations. Be drawn into morally challenging decisions that lead you into the heart of a dying society.

Narrative Gameplay:
As a taxi driver, your job is to keep passengers comfortable, happy and generous. Or not?

How you interact with passengers is up to you! With varied dialogue choices and multiple endings, you can choose to keep the tips rolling in or spend all your time insulting them.

But keep in mind, gaining their trust and listening to their problems is a lucrative side business. As per Progress Point's governmental regulations, all taxis are fitted with sleek, handy, and mandatory listening devices - for uhh... quality assurance.

If your passenger expresses something that isn't quite above board, you can quietly report it to the authorities for some side cash. Choosing to let some shady business go unnoticed does have its perks, though. And with over 80 diverse characters to chat with, you'll see all kinds traveling the city.

The World:
In the future, you got what you asked for - Flying cars! Unlimited time for hobbies! And the ultimate hybridization of human and machine! Or was it just flying cars you wanted...
Too bad automatic driving cars are all the rage.

Regardless, life in Progress Point is going pretty great. As the only standing city, we survived environmental and economic collapse because no one from the past changed their small, but destructive habits.

Status quo reigned and we're the societal afterbirth, filled with various factions that believe in one kooky thing or another, like free will.

Oh, but that makes it sound so bleak. Really, there is a bright side.

No one needs to work anymore! The brunt of the workforce has been given to automatons …Well, unless you personally didn't harbor a vault of cash before the collapse. If you're one of the unlucky ones, you'll still need to find some way to make an income, pay the bills, and find your niche in a world run by automation. As a human, you'll just have to be creative and think outside the processor.

Features:
• Earn tips by navigating through 80 treacherous, quirky, and haunting choice-driven passenger conversations.
• Aid and abet criminal passengers, help them reconsider their actions, or report them to the authorities.
• Upgrade your taxi with new tools allowing for hijacking cargo, hacking toll booths, enhanced customer experience and more!
• Maximize fares by managing malfunctioning equipment, avoiding environmental hazards, and keeping your passengers comfortable.
• Experience a rich and detailed world of technological headquarters, mountaintop temples, sunken metropolises and pirate-infested underworlds.
• 10 hours of gameplay with 20+ unique choice-driven endings.
Commercial:
Game is Paid
Genres:
Adventure, Interactive Fiction, Virtual Reality
Players:
Single player
Themes:
Sci-Fi, Cyberpunk
Platforms:
VR/AR
Platforms: SteamVR
Status: Released, 2022

---

Game Link:
thelasttaxi.com

Trailers:
youtube.com

ZenFri Inc.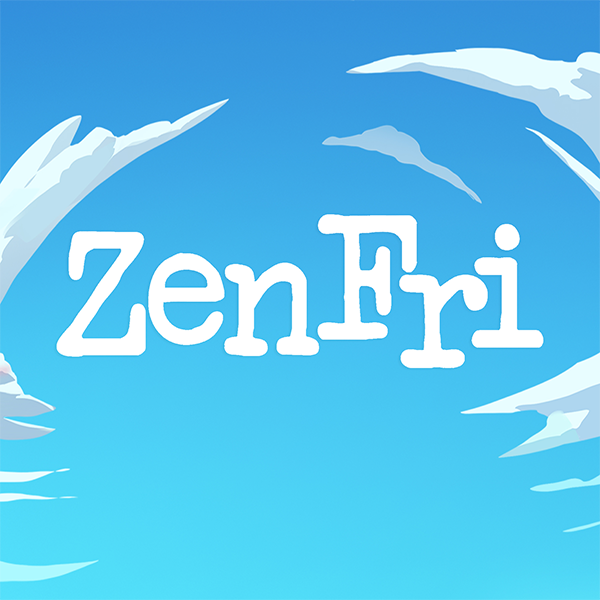 | | |
| --- | --- |
| Team Page: | zenfri |
| Country: | Canada |
| Members: | 10 |