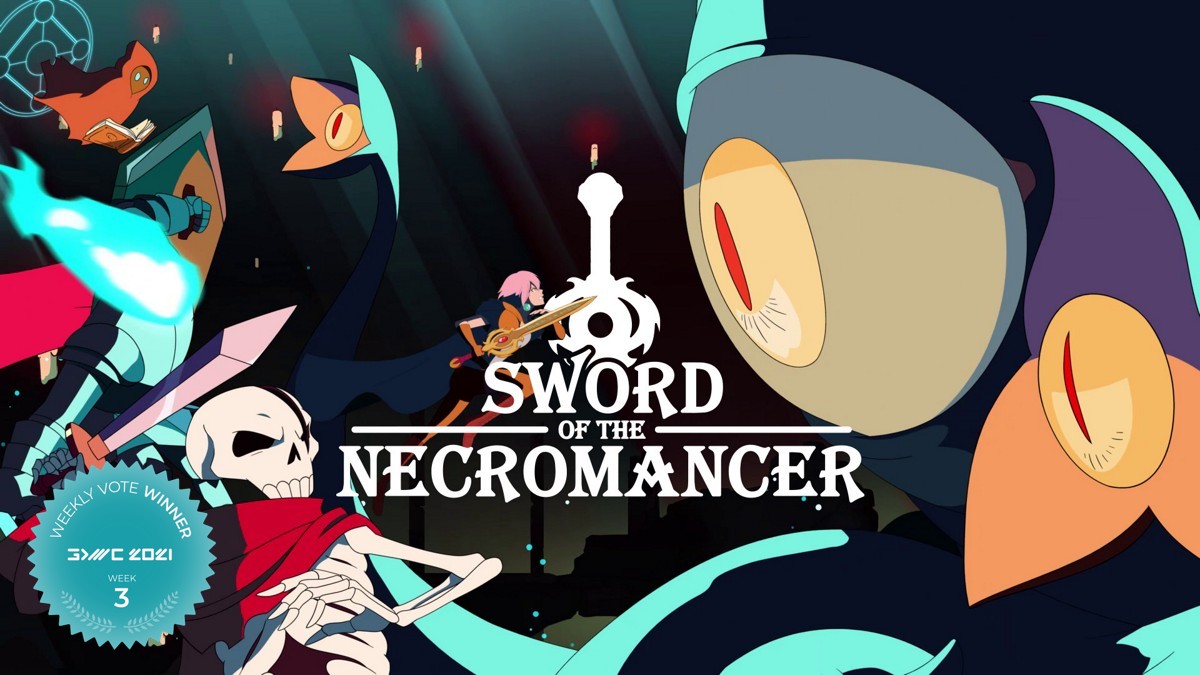 Our third weekly vote has come to an end and the Winner is
Sword of the Necromancer
by Grimorio of Games from Spain! Congrats to the Winners! And huge thanks to all voters! The raffle winners will be contacted directly by the GDWC Team.
Sword of the Necromancer is a dungeon-crawler action RPG with Rogue-like elements where you can revive your defeated enemies to make them fight alongside you.

Check out Sword of the Necromancer here!
Runners Up:
Apprentice Arriving
by Jewel Seeker Entertainment (Germany) - 2nd Place
Crooks Like Us
by Out Of Tune Games (United Kingdom) - 3rd Place
Rest of the Nominees (in alphabetical order)
Fall Balance Ball
by Fall games (Russia)
Lion Quest Infinity
by Fraser (United Kingdom)
RetroMania Wrestling
by RetroMania Wrestling (USA)
Space Choice: Data Analyzer
by Silver Dollar Games (Canada)
Torchman Adventures
by TwoD2R (Russia)
Triblock
by SP Marchenko (Russia)