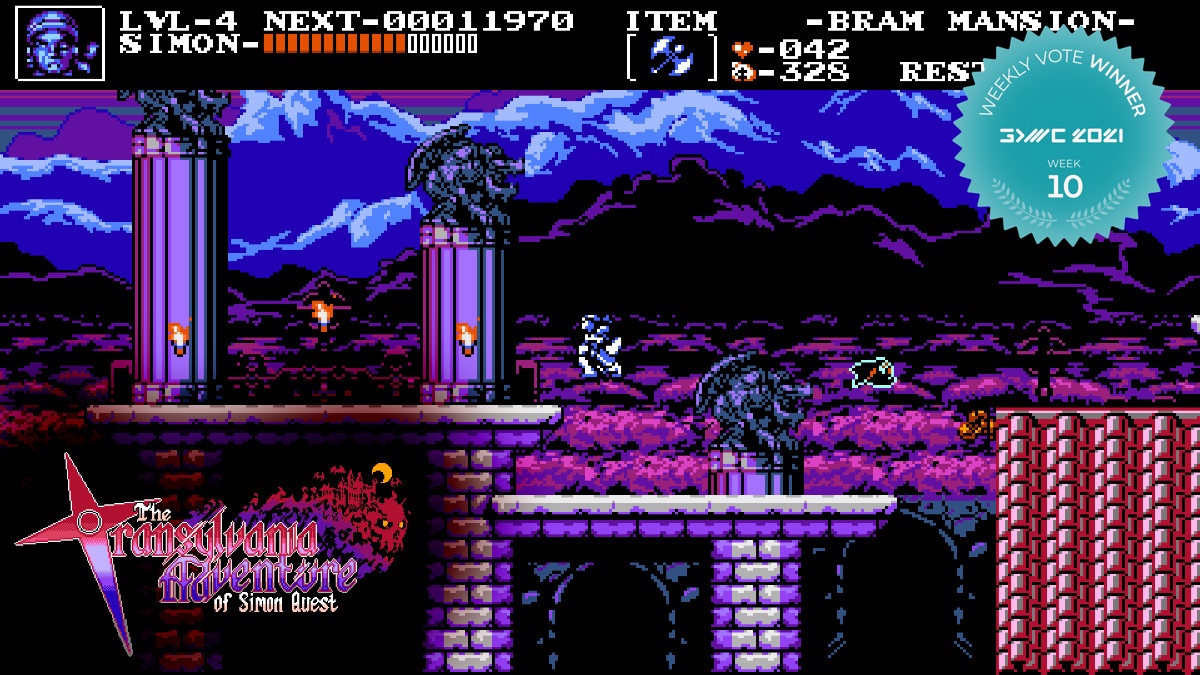 Retro Parody of classic Castlevania games, The Transylvania Adventure of Simon Quest by developer Programancer from US of A has grabbed the crown in the 10th weekly vote for Fan Favorite of GDWC 2021! Congrats! Also big thanks to our nominees and voters!
"The Transylvania Adventure of Simon Quest is a parody/homage to NES ClassicVania and other NES titles from the era. The titular hero, Simon Quest, has just arrived in Transylvania only to discover his vampire hunting rival, Stan Helsing, has already slain the evil Count Dracula. In order to reclaim the glory that should be his, he journeys across Wallachia to gather what he needs to resurrect the dark count piece by piece and kick his ass himself!"
Check it out here.
Runners Up:
HOW WE KNOW WE'RE ALIVE
by Motvind Studios (Sweden) - 2nd Place
Kick it, Bunny!
by DillyFrame (Russia) - 3rd Place
Rest of the Nominees (in alphabetical order)
Ascii the Brave Cat
by Workyrie (Thailand)
Dodge & Pursuit
by Joao Marcos (Brazil)
Hieroglyph: Prologue
by Manti-Core-Dev (Russia)
Höll Space 5D6
by 5D6 Games (Germany)
Road Works Runner
by Why Am Locked (Russia)
The Light of The Darkness
by QUARTOMUNDO (Brazil)