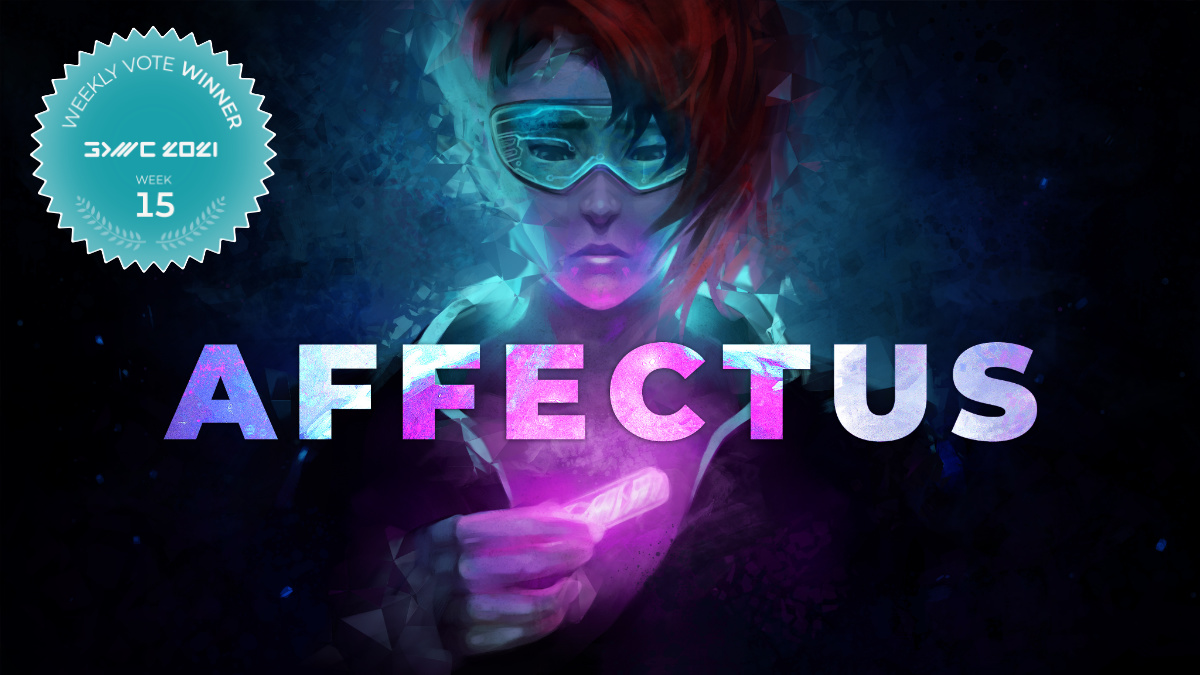 Affectus by Affectus Games from France has won the 15th voting round in the Fan Favorite category at the GDWC 2021! Congrats to the winning team!
"A cyberpunk stealth-action RPG set in a decadent and sick megalopolis, where the only way to feel good is a drug called Affectus. With no memory, you must unravel the mysteries of your past. Acquire implants, infiltrate, hack, or fight to uncover a vast conspiracy and find a cure to the virus."
Check out Affectus here.
Runners Up:
SimPocalypse
by Gamex Studio (Slovenia) - 2nd Place
If On A Winter's Night, Four Travelers
by Dead Idle Games (Germany) - 3rd Place
Rest of the Nominees (in alphabetical order)
Dominating the skies
by Swipe Claw Team (Saudi Arabia)
Experimental
by Cold-Dark Software™ (Slovak Republic)
P3TT
by Alon Cohen (Israel)
Pixels can fight
by Sergey Ivlev (Russia)
Rangok Skies
by Samurai Games (Morocco)
Tank Brawl 2: Armor Fury
by Phung Games (Vietnam)