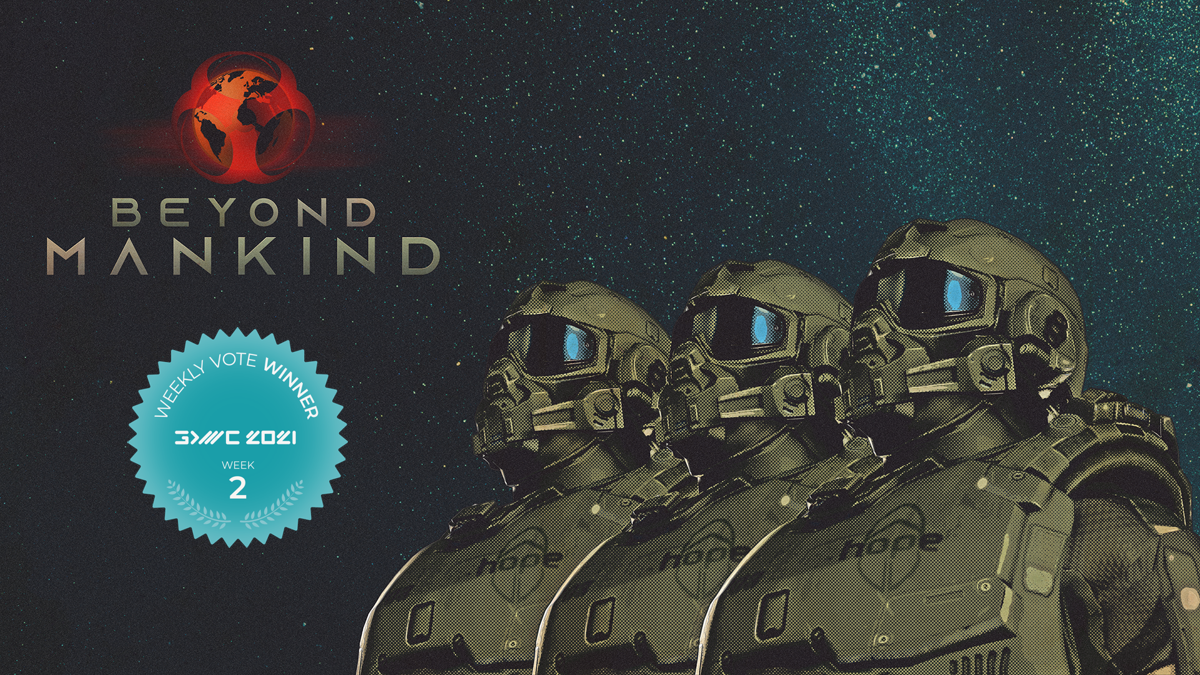 Our second weekly vote has come to an end and the Winner is
Beyond Mankind: The Awakening
by Brytenwalda Studios from Spain! Congrats to the Winners! And huge thanks to all voters! The raffle winners will be contacted directly by the GDWC Team.
Beyond Mankind: The Awakening is a single-player action RPG that takes place in a post-apocalyptic world. You will be part of H.O.P.E., an elite military unit at the vanguard of a war to recover Earth.

Check out Beyond Mankind: The Awakening here!
Runners Up:
Kittens' Maze
by Aasura Project (Poland) - 2nd Place
Frame of Mind
by [SAMPLE TEXT] Studios ltd (New Zealand) - 3rd Place
Rest of the Nominees (in alphabetical order)
Detective From The Crypt
by BOV (Russia)
Star Squadron: Student Driver
by Mark Arenz (USA)
Tortured Hearts - Or How I Saved The Universe. Again.
by Teleport Games Bt (Hungary)
Midnight Cartridge
by Kultisti & Sulo (Finland)
Guilty Parade
by Nozori Games (Russia)
SHOOTERBALL
by PlanetStudio (Mexico)