The top 10 games of May have been revealed!
Before we showcase the top games, let's go briefly over how the Monthly Ranking works. The top 10 is formed based on the
engagement
on the game page, as well as
votes
on the
Game Discovery Page
. The highest-ranked game of each month is guaranteed a spot in the Fan Choice voting and on the Jury Choice shortlist of any category it's participating in. For further information check out the blog post
here
.
Without further ado, let's get into the
Top 10!
---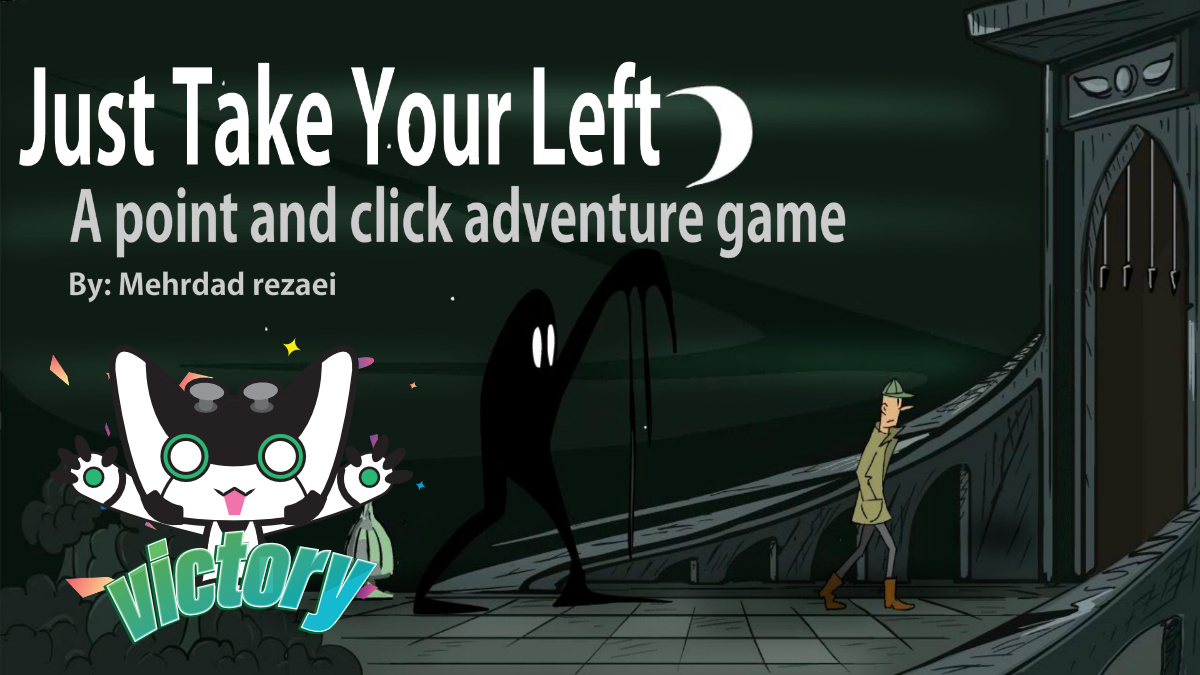 In the first place
is
Just Take Your Left
by
Mehrdad Rezaei
, a two-member team from Iran. This exciting point-and-click adventure game features cartoon cinematics with incredible hand-drawn art. With this victory, they receive a spot on the top of the list. Congratulation Mehrdad Rezaei!
"My new mission was to go to the haunted Ghost Palace to find a great big diamond. I had no desire to go to that wretched place at all! You might think I was scared, but that wasn't the case at all!

A challenging but fun point-and-click adventure game. Morris's detective mission is to fetch a fabulous diamond from the Ghost Palace. He's totally reluctant to go to that damn place!"
---
In second
is
The Crackpet Show
by
Vixa Games
, founded in 2016 by a group of passionate indie developers from Gdańsk, Poland. This action-packed rogue-lite shoot-'em-up comes from a team that strives to create games with unique and eye-catching art styles and uncommon mixes of genres and themes.
"Are you ready to get famous? If so, grab your gun and join the most violent TV show in the history of violent TV shows! Participants will have to shoot, smash and rip through hundreds of enemies on their way to victory!"
---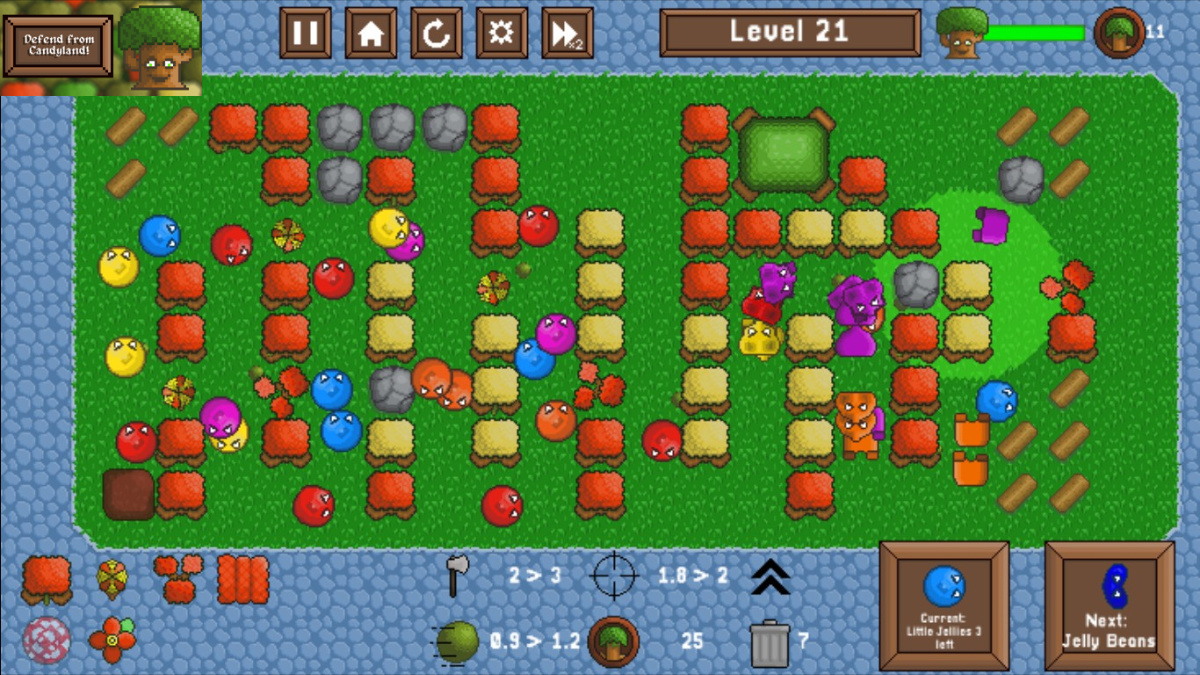 Third in the ranking
is
Defend from Candyland!
by
MI Pixel
, a game studio from the United Kingdom. This top-down tower defense game comes from a team that specialises in Pixel Art games.
"The trees are under attack from the evil candy, you need to Defend from Candyland! Build up a plant based defence to protect the trees from both land and air. Try to overwhelm them by planting the whole field with your defences, or prioritize a few choice plants and level them up, the choice is yours!"
---
4th Burn Me Alive 2 by Davit Galoyan from Armenia.
"A mixture of psychological horror and drama with elements of action, survival melee, and shooting."
5th amazin' George 2 by Spacefarer Games Ltd from the United Kingdom.
"A colourful, stunning 3D HD JRPG Style, turn based RPG featuring the Spacefarer cat, George."
6th Quasimorphosis: Exordium by MgnmScrptmDvs from Russia.
"Sci-fi roguelike with tactical missions and survival horror elements."

7th The Lone Blade by Opia Games from France.
"The Lone Blade is a 3D platformer where you are a soul trapped in a sword."
8th Last Shape Standing by Ember Works from South Africa.
"Last Shape Standing is a survival game where each player needs to survive through challenges"
9th Absolute Tennis Manager by ATEMIX from France.
"The most complete tennis management game!"
10th Dreams of Adventure by Farting Rainbow Production from Serbia and Montenegro.
"Brings you to a world of medieval fantasy where you chose how to play and impact the world around you."